Client
Oatley Bay
Services
Research, Website Design, Content Strategy, Copywriting, eCommerce.
Year
2021
Oatley bay is a candle and health product store with a focus on the mindful impact of the environment. With over 20 products and over 36 different scents. It was crucial to develop a website with great User Experience to explore everything Brooke at Oatley Candle had to offer as well as let the user learn about the greater vision behind the products.
A complete redesign and rebuild were needed to match the quality of Oatley Bay products. As well as improving speed and functionality. Multiple prototypes were built as well as solidifying Oatley bay's color palette and brand guidelines.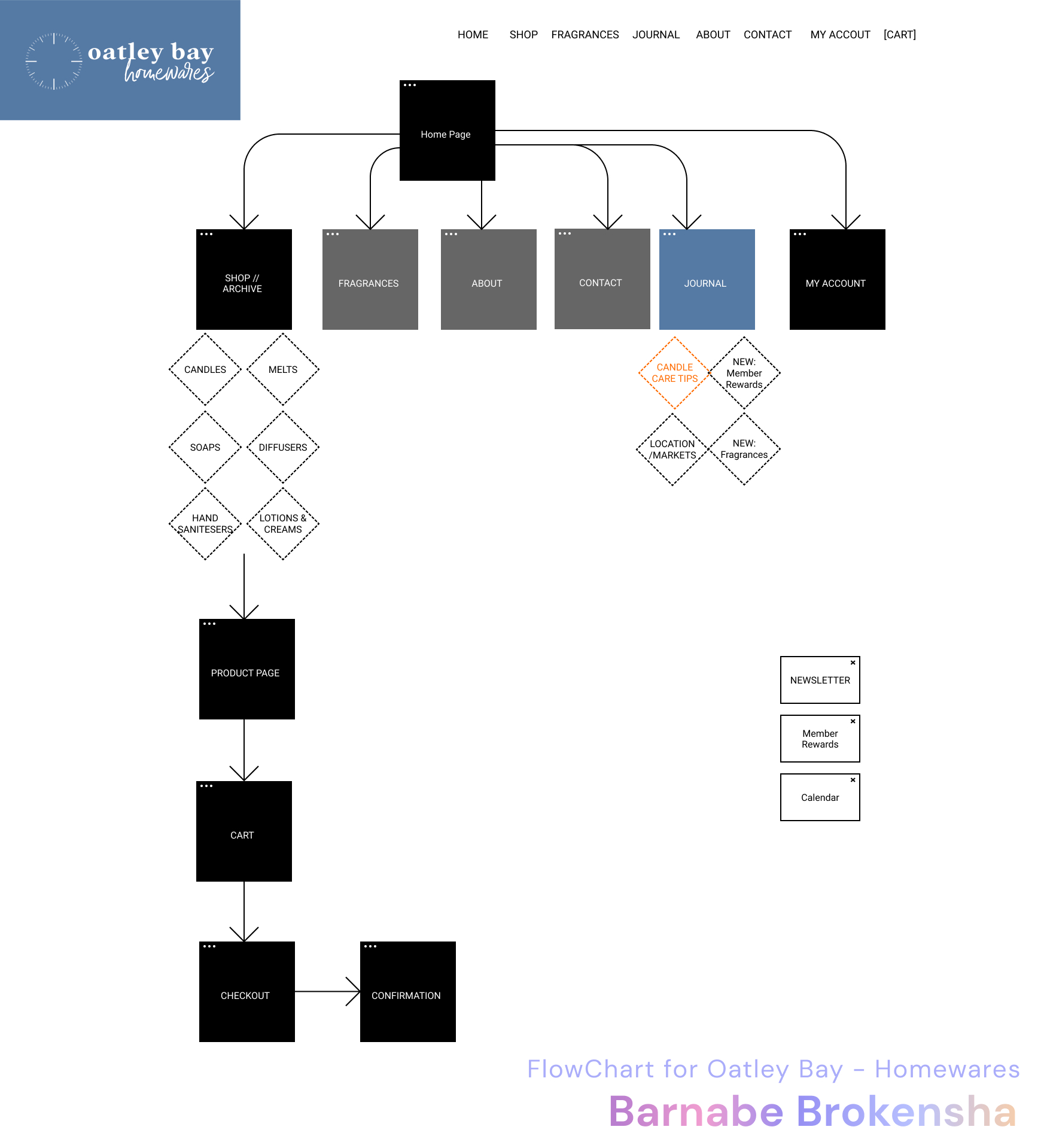 I found great success in the project through the application of UX & UI principles of using flowcharts, user interviews, prototypes, and iterations to deliver the outcome. 

<! --Sourced from: https://img-comparison-slider.sneas.io/ -->