Client
Strange Paradise
Services
Research, Packaging, Website Design, Content Strategy, eCommerce.
Year
2021
Strange Paradise is a video production company based in Naarm, Melbourne. Focusing on a niche aesthetic delivering high quality music videos for reputable Australian artists, as well as commercials and short films.
When approaching the project for the newly launch company, the main aspect of the brief was for the website to not look a website following inline with their highly creative approach. 
A grain javascript element was added as main lift off point for the film theme I would start designing. In its second year of operation the website was completly redesigned to offer a more minimalist, moving away from large full screen animations. Currently using custom code for video hover animation.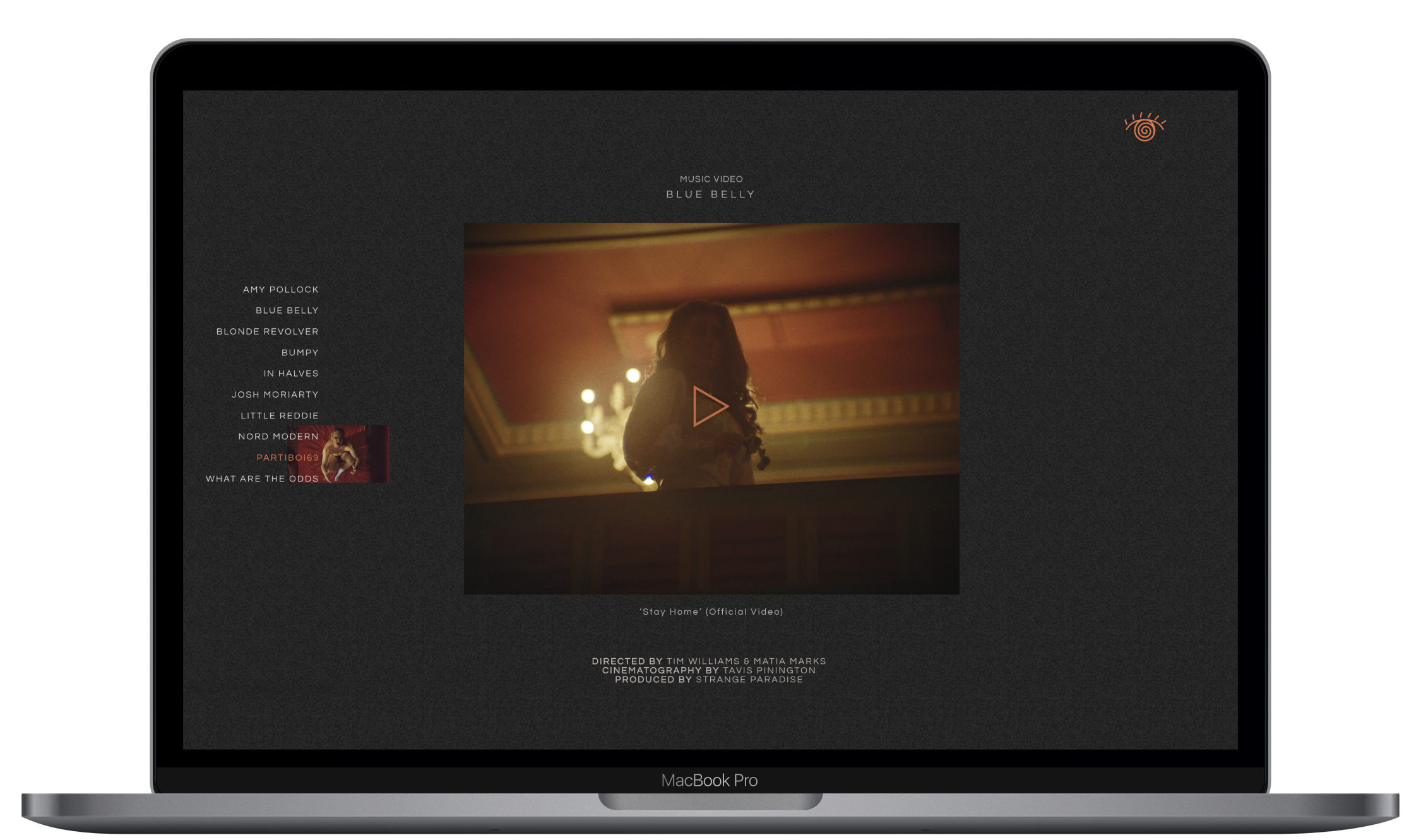 This offers a clean simple portfolio that is responsive and easy to navigate.