Client
Homebody
Services
Research, Packaging, Website Design, Content Strategy, eCommerce.
Year
2021
I co-created the Melbourne Fashion brand with businesses during covid. The brand is an emphasis on current fashion trends delving into a focus on sustainability and futuristic aesthetic. 
Working with animators we established our hero character and logo for the brand. An androgynous metallic figure named Hyla. We aimed to create a connection to the past, future and present by blending recycled materials into futuristic designs.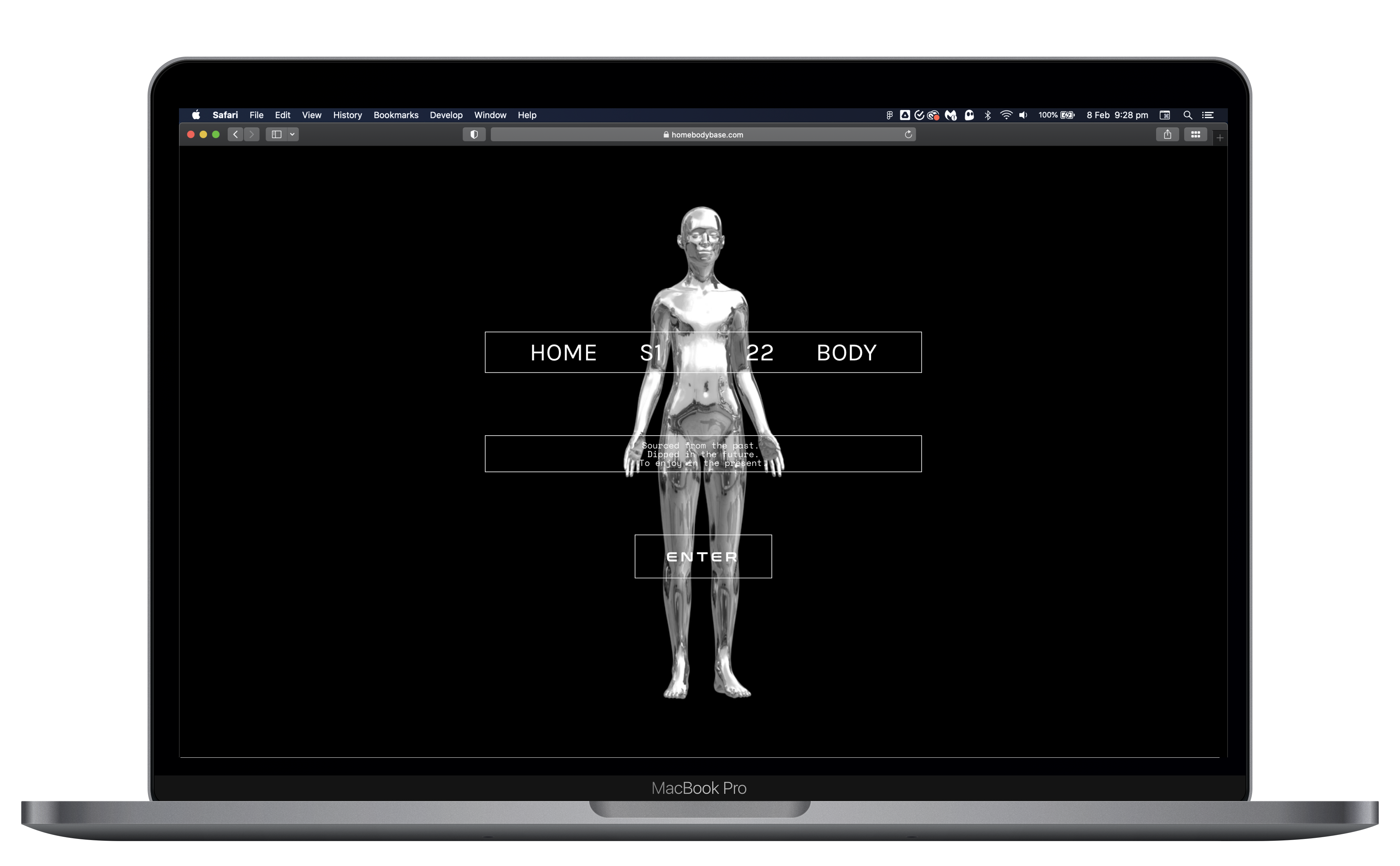 The website draws trends from Brutalist design or Newbrutalism. With symetrical boxed in navigation, boxed in content and use of the white negative space.
Inspirations included: Kloke, Ader Error and Acid Reign.
Currently e-commerce store built with WordPress, woocommerce and Elementor Pro. Along with custom code and various modified free plugins. 
Multiple campaigns, sales have been run on the platform using pop ups and call to actions.